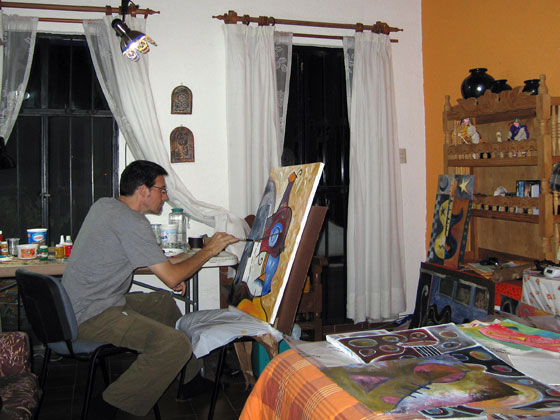 The artist in temporary studio digs. Cuernavaca, Mexico.

2007 has been a year of change, growth, and and new opportunities for Curtis. He spent the summer in Portland, Oregon, and now resides in Cuernavaca, Mexico, pursuing new directions in art and life.
- -

Curtis often accepts commissions. Should you wish to discuss the possibility of having an artwork created to fit your needs, please contact the artist directly at 512-694-2132 or via e-mail.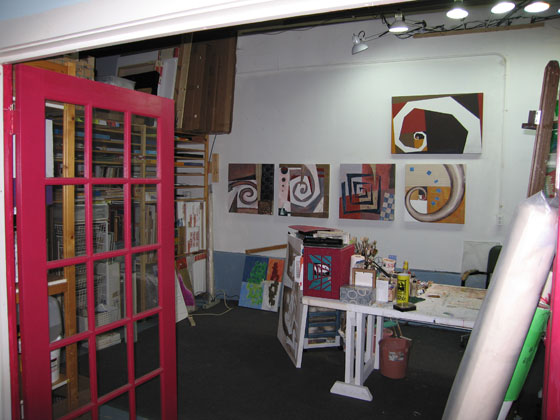 Works in progress at Studio N, Thornton Road, February 2006

ARTIST STATEMENT
My philosophy for art in general is summed up pretty well by the following anecdote.
A kindergarten teacher was observing her classroom of children while they drew. She would occasionally walk around to see each child's artwork. As she got to one little girl who was working diligently, she asked what the drawing was.
The girl replied, "I'm drawing God."
The teacher paused and said, "but no one knows what God looks like."
Without missing a beat or looking up from her drawing the girl replied, "They will in a minute."



Click here to view more photos.